Data-led strategy
Strategy Consultant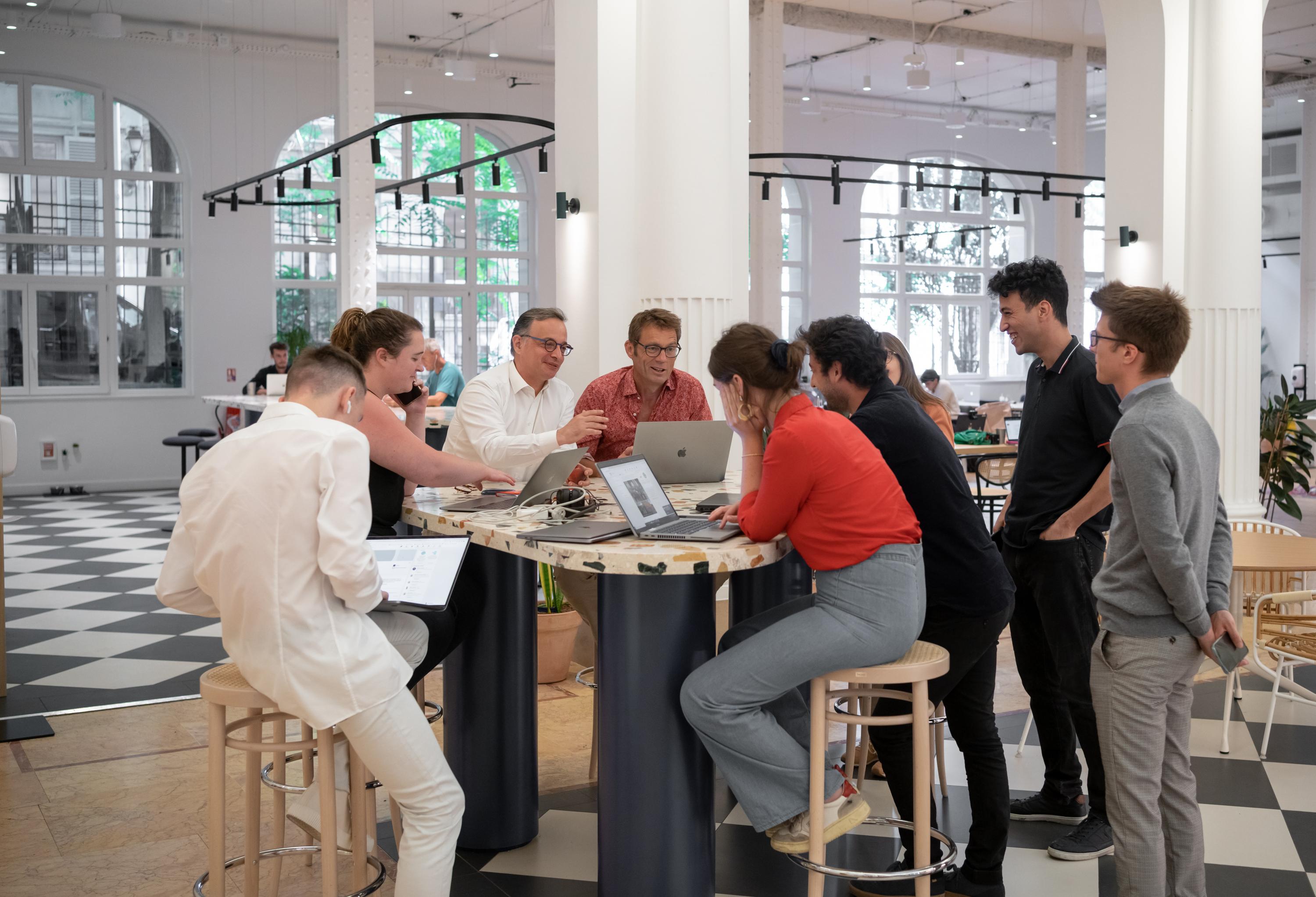 About Equancy
Equancy is a consulting firm combining expertise in strategy and data.
Their objective?
To support companies in their growth and innovation strategies by exploiting new technologies, Artificial Intelligence and data in all its forms.
On a daily basis, Equancy's consultants support the transformation of companies by contributing to the evolution of business models, the design of customer experiences, the optimisation of operational processes, the use of data, the measurement of marketing & media performance, or the design of Big Data architectures.
Their strength?
Hybridization. Equancy brings together under the same roof strategists, data scientists, data engineers, digital & media analysts, delivery managers and sector experts who work with the same integration logic.
Equancy in a few key figures:
100 consultants;
30 years old on average;
20 years of existence;
2 offices: Paris & Dubai;
3 practices: Strategy, Data Science & Technology, Marketing Performance;
5 sector expertise: Auto & mobility, Retail & e-commerce, Financial services, Tourism & entertainment, Consumer goods.
Among the firm's main clients: Disneyland Paris, Volkswagen, AXA, Carrefour and Sephora.
Job description
In order to strengthen the activities of our Strategy team, Equancy is looking for a Strategy Consultant (e-commerce, Retail, Luxury, Transport, mobility, Banking, Insurance)
In relation with our clients, you will advise them on their business strategy, reporting directly to the Partners and Senior Manager in charge of the Strategy practice. Depending on the project, you may also be called upon to intervene directly with the client and within their organization, as a Marketing or Product project manager.
Your main missions will be the following:
Definition of the strategic vision of our clients: quantitative and qualitative analysis of the customer experience (online and offline), market and financial analysis, review of innovations, construction of business plans, writing and presentation of conclusions and recommendations in collaboration with the project team;
Project management: management of a project workstream within the Equancy team, or depending on the project, acting as Marketing or Product project manager (framing and formalization of functional requirements, prioritization and management of projects and coordination with the various stakeholder profiles, coordination of project governance, etc.)
Participate in the development of expertise and skills within the team (sharing, feedback, internal training, etc.);
Contributions to calls for tender and to the firm's commercial development (participation in the drafting of commercial proposals, drafting of articles and commercial material, etc.)
The main topics covered are: market and growth strategies, design of new offers and services, Customer Marketing (Customer Experience, loyalty program and CRM, relational strategies and personalization, customer journey and omnichannelity), customer transformation plans - digital - data and associated change management, project management with our clients as a Marketing "Product-owner".
Profile
Graduate of a Masters program in Marketing, Strategy or Management, or of an engineering school;
At least 2 years experience, preferably in consulting on Marketing/CRM & Digital projects
Passionate about the evolution of business models, the latest consumer trends and the customer experience of tomorrow;
Project management experience, as a project or product manager;
Knowledge of marketing tech ecosystem tools would be a plus.

Your qualities are:
Strong analytical and synthesis skills to draw relevant conclusions;
Skills to analyze consolidated databases of various types;
A sense of customer relationship, pedagogy and negotiation skills
Excellent interpersonal skills, ease in written and oral communication;
A good ability to adapt to a new problem, to a new project team;
A real curiosity, a good spirit of initiative, leadership
Autonomy and rigor
Fluent French and English (written and spoken);
Complete mastery of the Pack Office;
Recruitment
process
3 interviews
One test to be scheduled
1 week process time
Further details
Working conditions/working environment :
Position to be filled as soon as possible, permanent contract, executive status;
Attractive remuneration;
Work environment: Superb premises in the heart of Paris: Espace WeWork Jules Lefebvre, next to Saint Lazare, in a historic building, with large spaces and panoramic views over all of Paris;
Work/life balance;
A telecommuting policy of two days per week;
Remote working equipment + participation in telecommuting costs (monthly allowance);
Environmental commitment;
Sports activities offered by WeWork x Equancy;
A concierge service offered by We Work.

If you are interested in joining an independent firm where the entrepreneurial spirit, excellence and benevolence guide us, then write to us!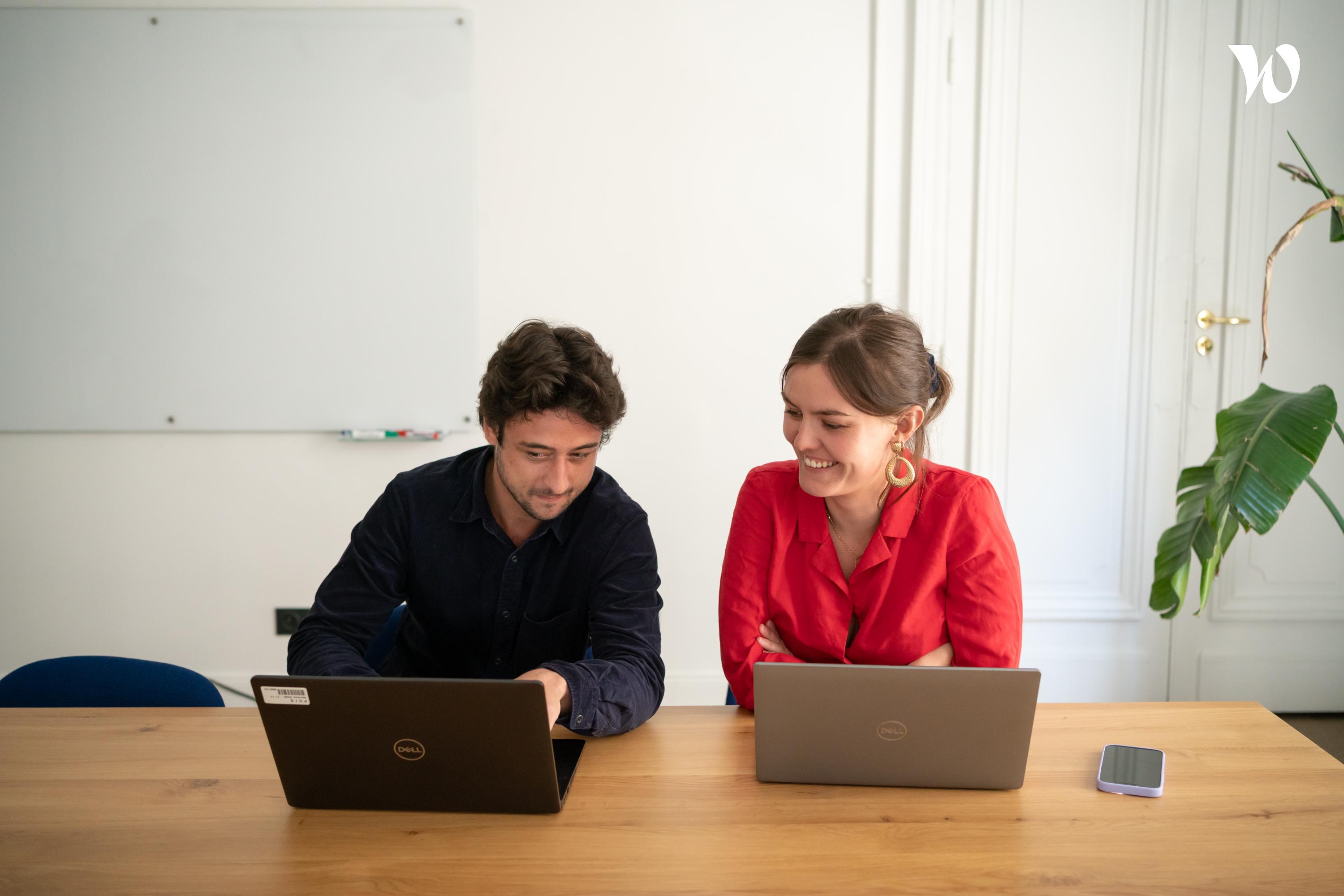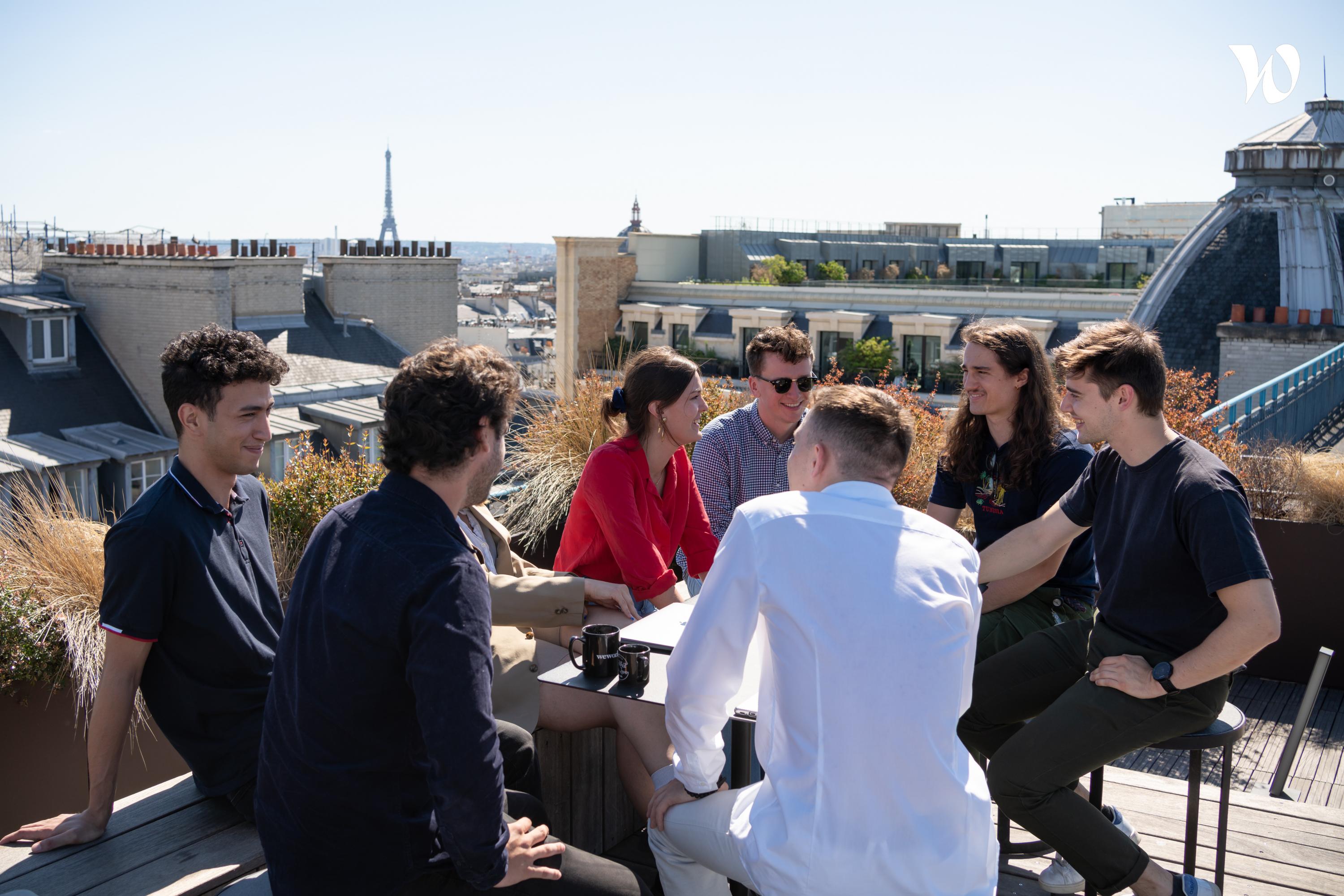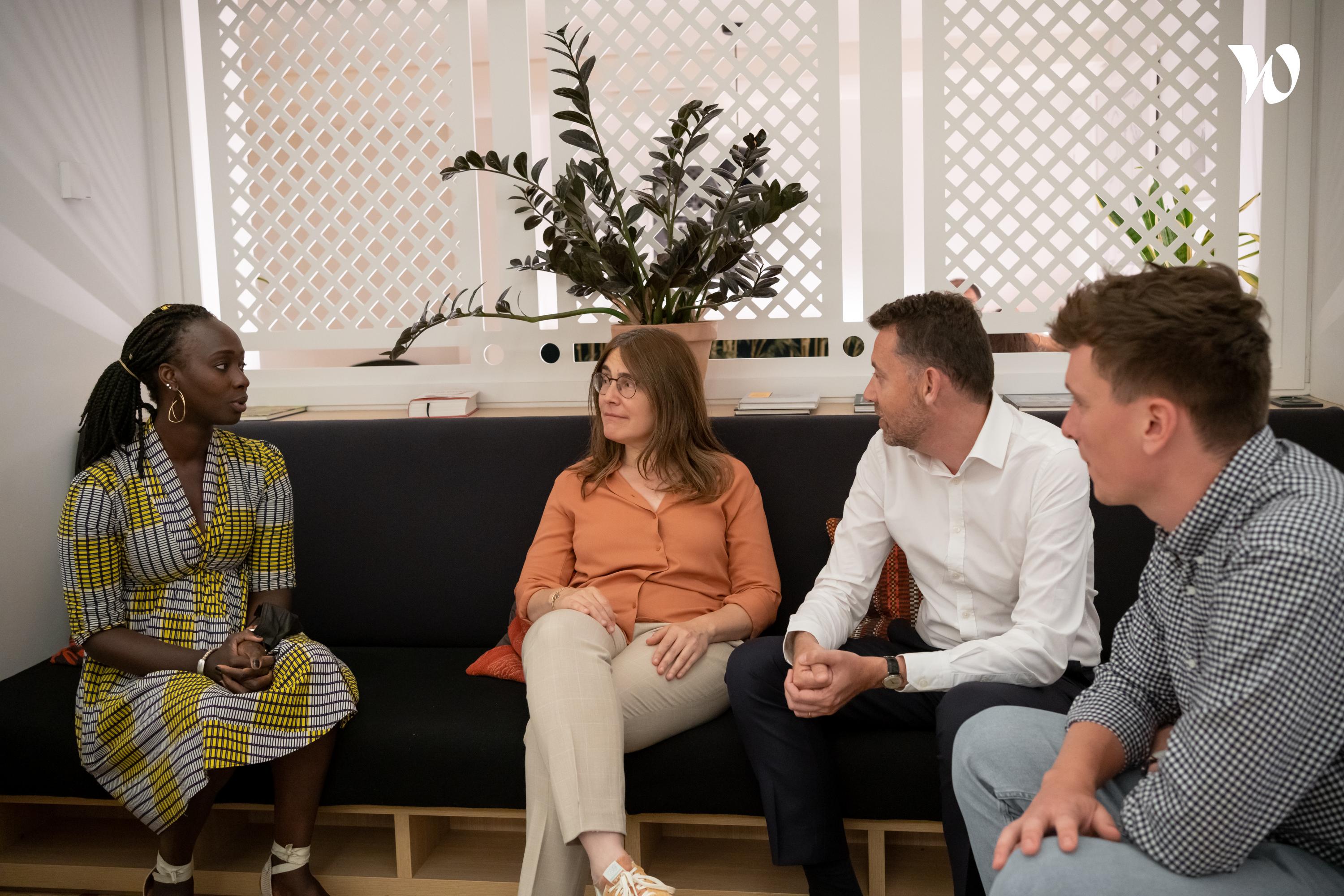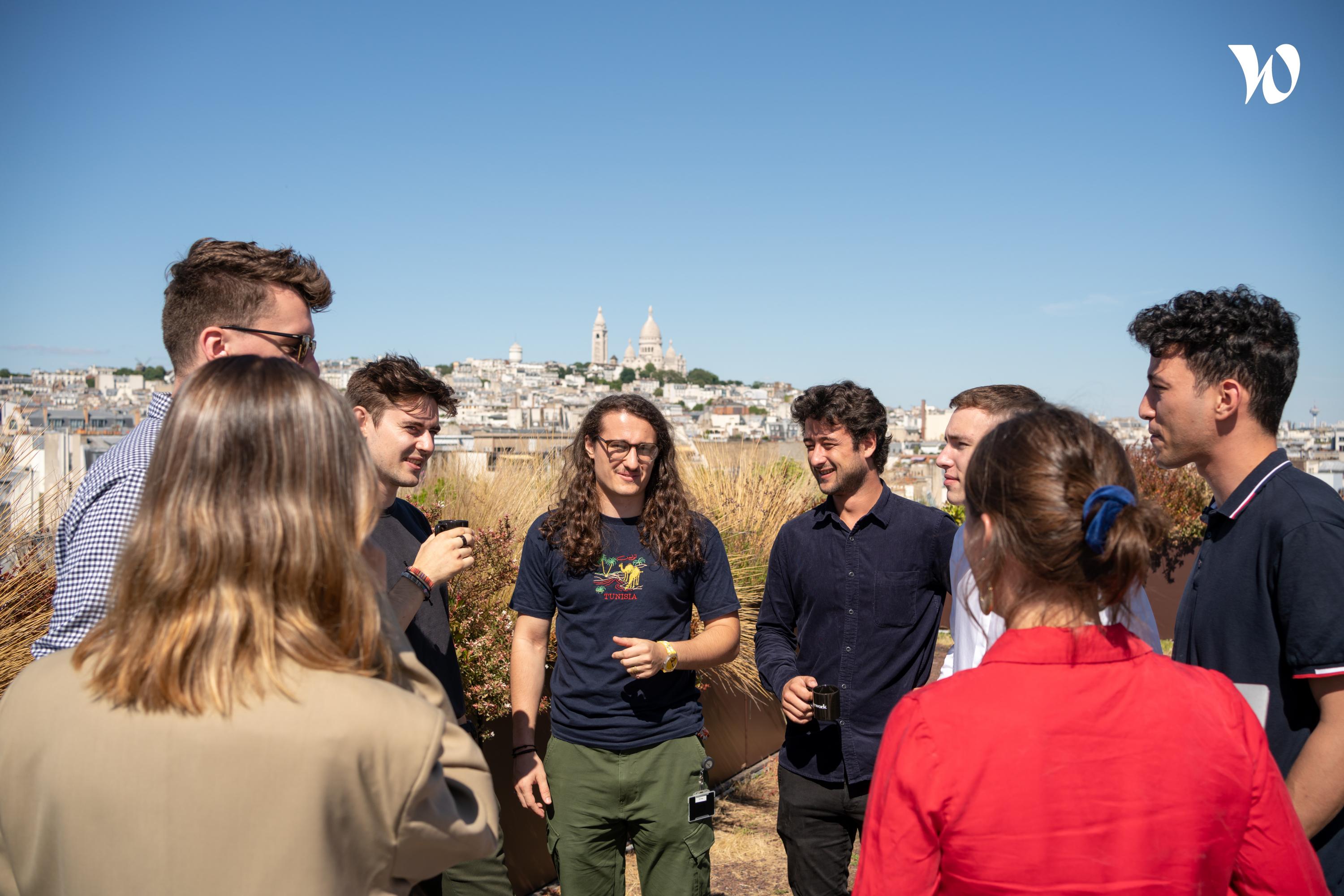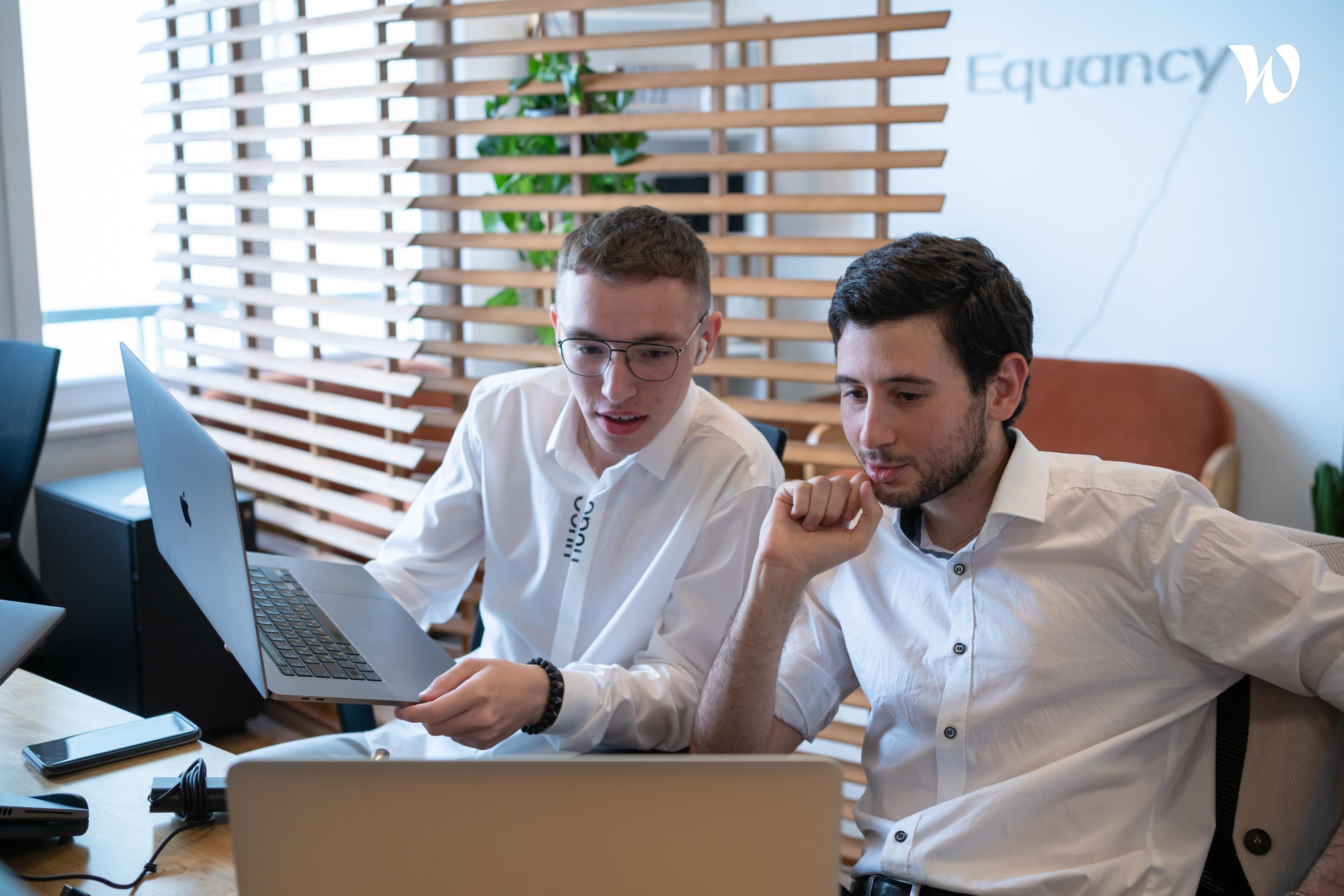 Know more
Would you like to know more about us?
Discover our positioning
Equancy is a hybrid consulting firm
Discover our latest articles
The Guide To Semantic Layer (in french)