Digital performance
Tracking specialist
About Equancy
Equancy is a consulting firm combining expertises in strategy and data.

Their objective?
To support companies in their growth and innovation strategies, by exploiting new technologies, Artificial Intelligence and data in all its forms.

Equancy's consultants support the transformation of companies on a daily basis by contributing to the evolution of business models, the design of customer experiences, the optimization of operational processes, the use of data, the measurement of marketing and media performance, and the design of Big Data architectures.

Their strength?
Hybridization. Equancy brings together under the same roof strategists, data scientists, data engineers, digital & media analysts, delivery managers and sector experts who work in the same integrated logic.

Equancy represents :
90 consultants;
30 years of average age;
18 years of existence;
3 offices: Paris, Dubai & Mumbai;
3 practices: Strategy, Data Science & Technology, Marketing Performance;
5 sector expertise: Automotive & mobility, Retail & e-commerce, Financial services, Tourism & entertainment, Consumer goods;
The firm's main clients include Disneyland Paris, Volkswagen, AXA, Carrefour and Sephora.
Job description
To support the rapid growth of our "Performance Marketing" business, we are looking for an Analytics Consultant to assist our French and international clients in consulting assignments aimed at optimising their digital marketing efficiency.
The main missions for our clients to which you will contribute are
Global management of martech tools integration projects (analytics/adtech): definition of tagging plans, tools benchmark, opportunity study, tracking audit;
Parameterisation of martech tools: support for the technical integration of tools, configuration of analytics tools (webanalytics, AB testing, UX analytics), simple and custom configuration via TMS;
Development of reports: creation of performance reports on web analytics and/or BI tools;
Project follow-up, detection of needs, feedback.
As our clients are large international groups, you will be required to use and be certified on the most powerful tools on the market (Google suite, Adobe, AB tasty, Content Square...).
Profile
1 to 3 years experience;
Good knowledge of the web in general;
You are proficient in Adobe Suites (DTM/Launch, Adobe Analytics) and/or Google GMP (GTM, Google Analytics,) and Tag Commander;
You are curious, passionate about digital, business oriented and customer service oriented;
Knowledge of the following web languages is highly appreciated: Javascript, HTML/CSS;
You have at least a first experience in tag management / performance analysis / web analytics, or as a web developer;
You are a strong team player and you enjoy working with different teams to meet your different objectives;
Your ability to adapt and collaborate will enable you to work with different professions at our clients' sites and within our firm;
Your ability to adapt and collaborate will enable you to work with different business lines at our clients and within our firm; As our clients are international, you have a good command of English (oral and written).
Recruitment
process
3 interviews
One test to be scheduled
1 week process time
Further details
Equancy is also :
Offices in Paris 9e: WeWORK shared premises in the Saint Lazare district (rooftop and sports activities offered) with 2 days of telecommuting per week;
A stimulating work environment;
A dynamic, passionate and international team;
Extra-professional activities.
In short, you are positive, tenacious, smart, empathetic and rigorous...and you want to be at the heart of innovative businesses, especially in data, then write to us!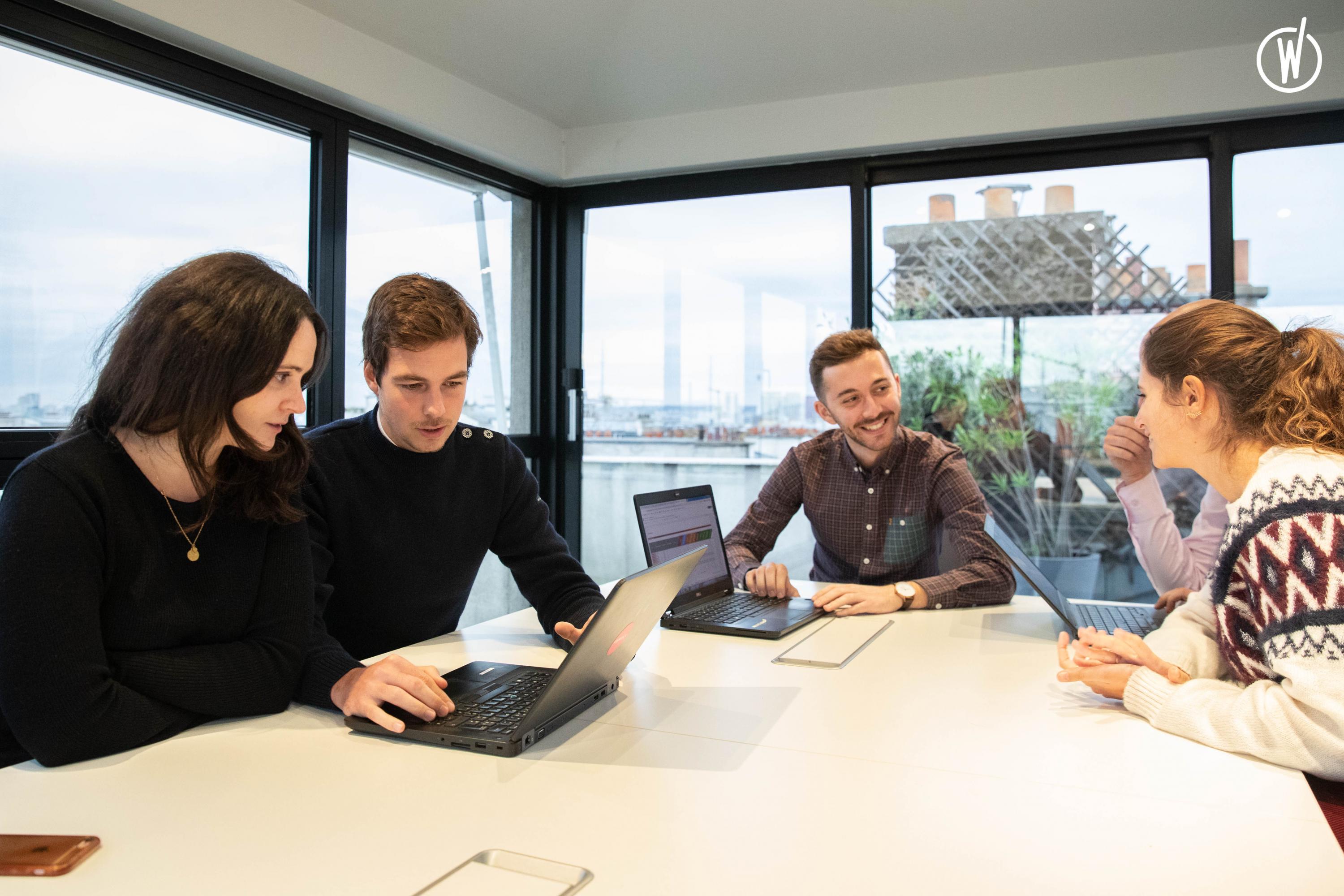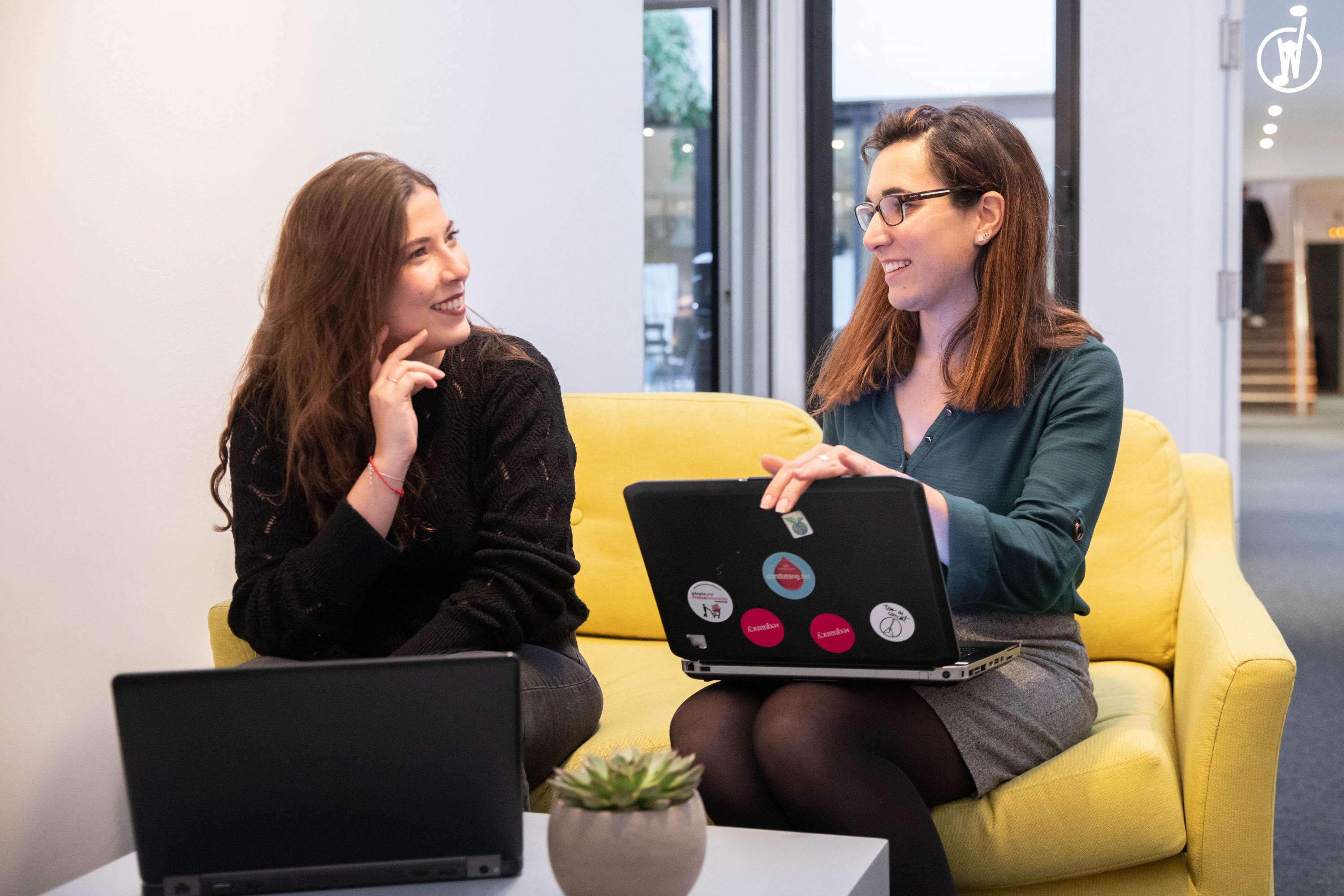 Know more
Would you like to know more about us?
Discover our positioning
Equancy is a hybrid consulting firm
Discover our latest articles
#2 - la Customer Data Platform