Digital performance
Project Manager Digital Strategy & Acquisition
About Equancy
Equancy is a consulting firm combining expertises in strategy and data.

Their objective?
To support companies in their growth and innovation strategies, by exploiting new technologies, Artificial Intelligence and data in all its forms.

Equancy's consultants support the transformation of companies on a daily basis by contributing to the evolution of business models, the design of customer experiences, the optimization of operational processes, the use of data, the measurement of marketing and media performance, and the design of Big Data architectures.

Their strength?
Hybridization. Equancy brings together under the same roof strategists, data scientists, data engineers, digital & media analysts, delivery managers and sector experts who work in the same integrated logic.

Equancy represents :
90 consultants;
30 years of average age;
18 years of existence;
3 offices: Paris, Dubai & Mumbai;
3 practices: Strategy, Data Science & Technology, Marketing Performance;
5 sector expertise: Automotive & mobility, Retail & e-commerce, Financial services, Tourism & entertainment, Consumer goods;
The firm's main clients include Disneyland Paris, Volkswagen, AXA, Carrefour and Sephora.
Job description
To support the growth of our "Performance Marketing" business, we are looking for a Digital Strategy & Acquisition Project Manager.
You will be supporting one of our clients, a major player in the automotive sector, in managing the digital media strategy for its entire ecosystem. You will work within the digital marketing team, in direct collaboration with the communication teams and the CRM & Data teams.
You will assist the Acquisition Manager in the implementation, measurement and optimisation of acquisition campaigns, while coordinating with other departments and monitoring the media agency.

You may also be required to support the Marketing and Digital Directors on specific projects or analysis needs.
You will be responsible for :
Measuring and optimising the performance of paid acquisition levers.
Ensure the proper follow-up of campaigns with the agencies: briefs, validation of recommendations, online launches, reporting & optimisation.
Ensure end-to-end tracking of all levers.
Ensure the organisation with the departments involved in the campaign processes (Communication & Data) and optimise the processes.
Analyse & synthesise results for internal & external teams.
Maintain and develop partner relations (Advertising agencies, GAFAM, Tech, ...)
Identify & propose media, data & tech innovations adapted to the client's business needs.
Carry out analyses & deep dives in the media on an ad hoc basis
Expand and deploy DMP use cases in campaigns (Adobe)

Profile
You have a minimum of 6 years experience in the field, including media expertise with an advertiser or agency.
As such, you will have expertise in digital media on all digital levers (VOL, SEA, Display, Social Media, Affiliation); knowledge of Adobe tools (Adobe Analytics, AEM), Google Adwords, Facebook Business Manager; a digital and omnichannel culture
You are business oriented, ROI oriented and have a customer culture.

You are a good listener, a good analyst, autonomous, rigorous and organised. You are also aesthetically sensitive, creative and have good writing skills. In addition, you have good interpersonal skills and a strong team spirit.

Recruitment
process
3 interviews
One test to be scheduled
1 week process time
Further details
Working conditions/working environment :
Position to be filled as soon as possible, permanent contract, executive status;
Attractive remuneration;
Working environment: Superb premises in the heart of Paris: Espace WeWork Jules Lefebvre, next to Saint Lazare, in a historic building, with large spaces and a panoramic view of all of Paris;
Work/life balance;
A policy of teleworking two days a week;
Remote working equipment + participation in teleworking costs (monthly allowance);
Environmental commitment;
Sports activities offered by WeWork x Equancy;
A concierge service offered by We Work.
If you are interested in joining an independent firm where the entrepreneurial spirit, excellence and benevolence guide us, then write to us!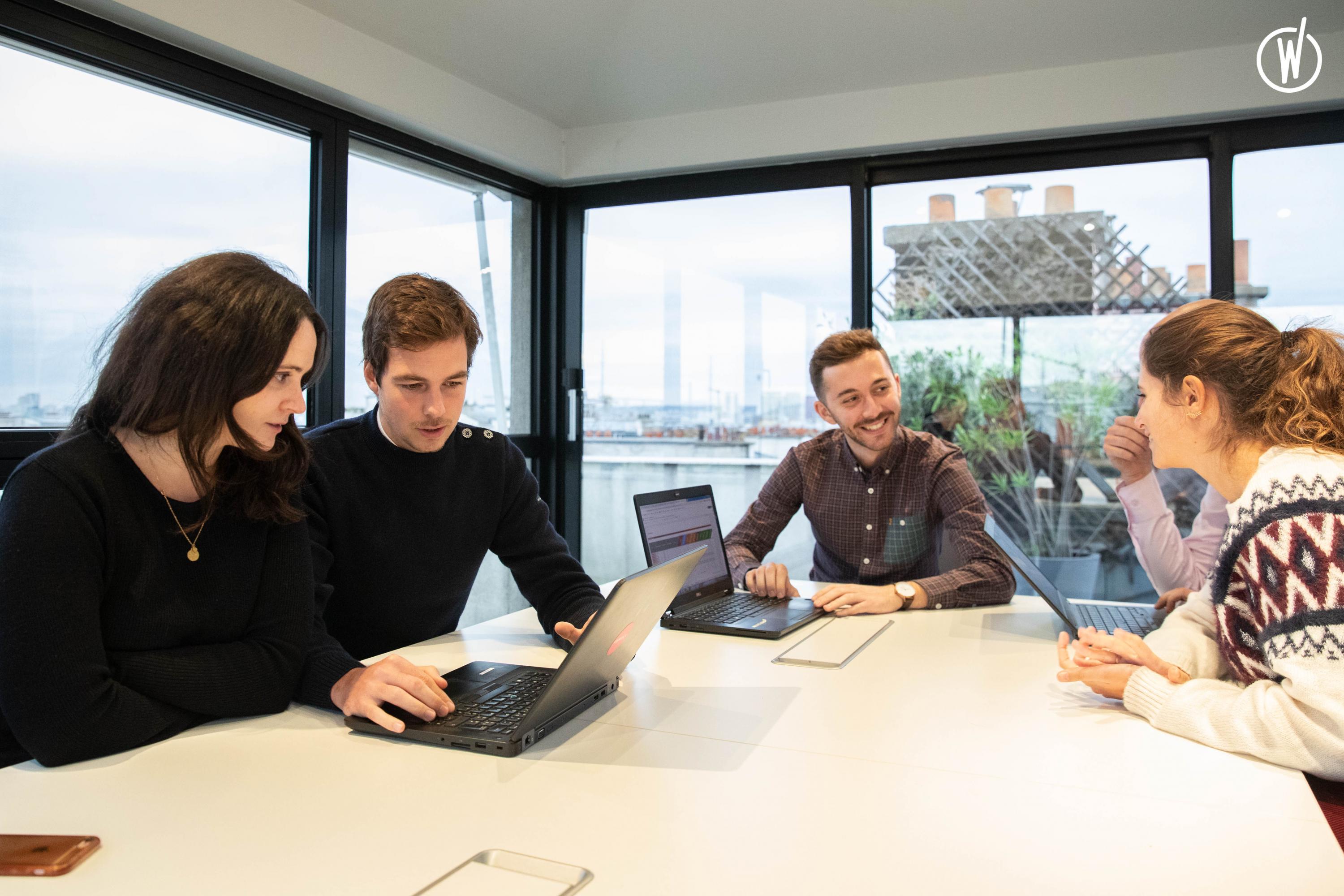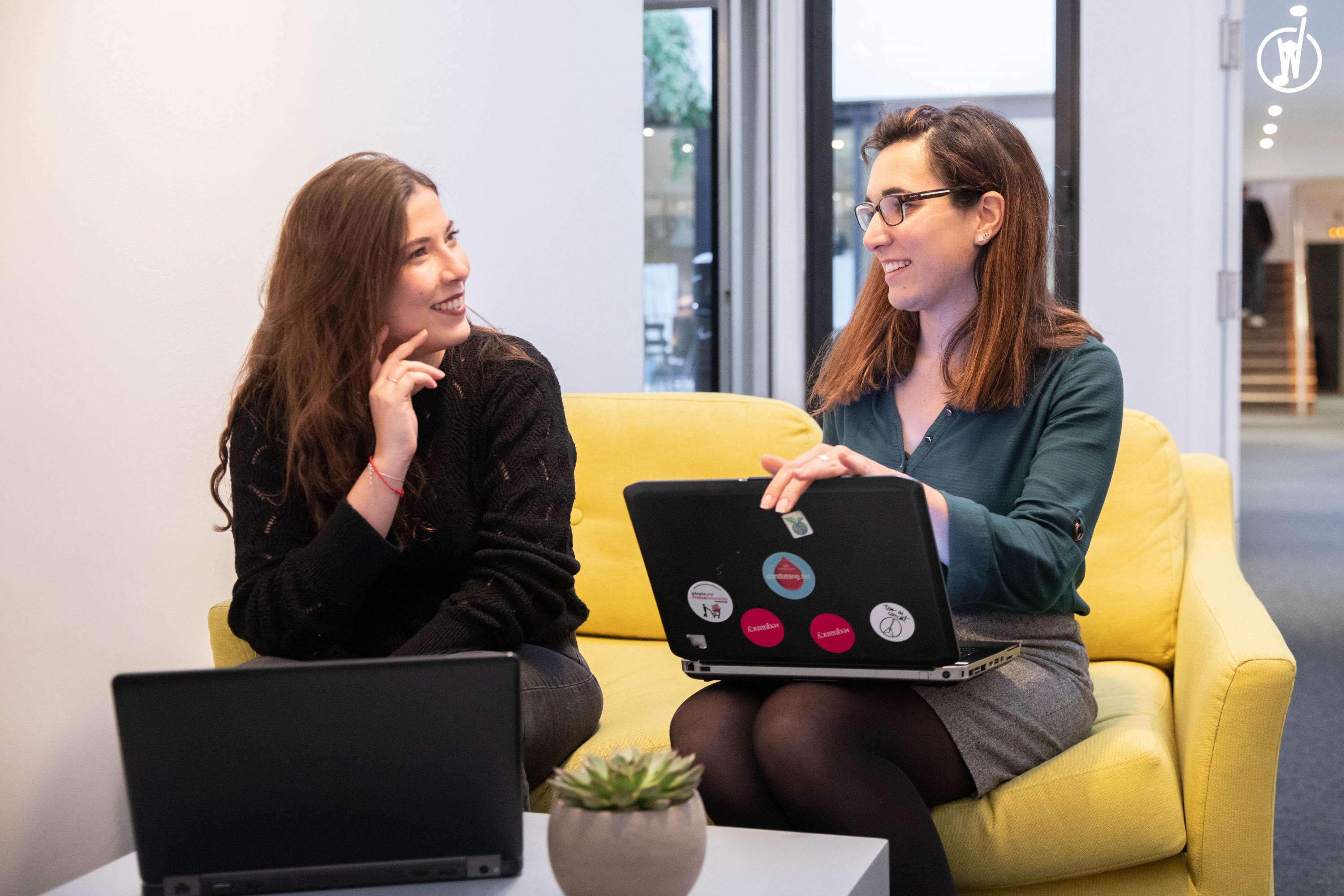 Know more
Would you like to know more about us?
Discover our positioning
Equancy is a hybrid consulting firm
Discover our latest articles
#2 - la Customer Data Platform